Get Started
This task / project is currently closed
1AHM T2a Cribs A1

Workbook download
The Story Behind This Task
You just…
won a big prize in the lottery and now you can design your own home.
To do this you are going to draw a map of your house and describe what you would like to have in your home. You will also add pictures to make it more clear.
Duration
You have one and a half lesson a week to work on the task. The other rest of the lesson we will do other activities.

Week 1: Step 1, 2, 3, 4, 5
Week 2: Step 6, 7, 8, 9
Week 3: Step 10, 11, 12, 13, 14, 15, 16, 17
Week 4: Step 18, 19, 20, 21, 22, 23, 24, 25
Rewards
You can earn 600XP with this task.

You can earn 60 extra GEMS in total for this task. These are based on:
– Language used in your sentences.
– Creativity.
You can only get these points if you did extra well. SO better than you should.
Vocab
related to:
– Furniture
– Rooms
– Houses
Grammar
related to:
– This / that/ these / those
– Possessive pronouns
– Have got
Learning Goals
Nadat je deze taak af hebt kan je de onderstaande leerdoelen afvinken op je leerdoelenkaart A1.
Schrijven A1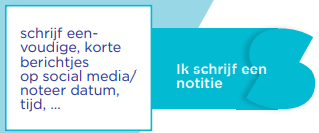 Lezen


Link naar volledige leerdoelen kaart
De bovenstaande leerdoelen zijn terug te vinden op de leerdoelkaart A1 voor moderne vreemde talen (MVT). Zie deze link voor het volledige overzicht van de A1 MVT leerdoelen.